The new and improved Vouchie is finally here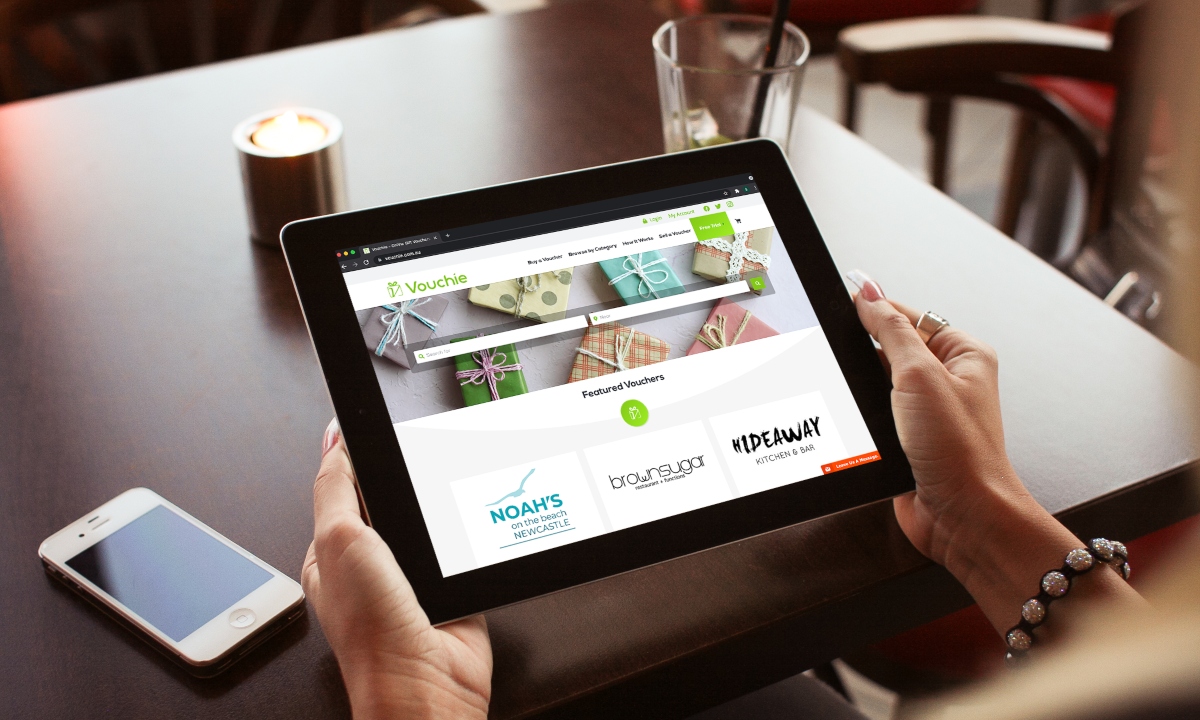 As you may have already noticed we have recently launched a new version of Vouchie, which includes new features that will enhance both the vendor and their customer's online experience.
At its core, Vouchie was developed to help connect small businesses with their consumers online and to provide an effortless and instant gift-giving experience.
Vouchie provides small businesses with a low-cost alternative to investing in their own online sales system.
The new features include:
A FREE trial available for new businesses
Vendor management and redemption dashboard
QR code – allowing you to easily redeem on any iPad, desktop or mobile device
Consumers can shop by location and/or category
Voucher instantly emailed to the gift recipient or themselves
Voucher artwork tailored to the specific business
Vouchie also provides an advertising platform for small businesses, where people from out of area can discover them as a gift for their friends and family living locally.
Start selling online vouchers for your business with our FREE 90 days trial, or for further information get in touch with us today.